South Gate

High School




Class Of 1962 Winter & Summer
ANNOUNCEMENTS
•

A MESSAGE OF ENCOURAGEMENT AND LOVE IN THIS UNSETTLING TIME

As we are all faced with the Covid 19 virus and the fear and unsettling it brings, let's take a moment to thank God for the simple and carefree times when we grew up and the "happy days" we shared at South Gate High School. We've lived three-quarters of a century and that's incredible!!! We've lived through good times and difficult ones, seen wars and peace, prosperity and recessions, changes in our culture and government, lost loved ones and friends, and yet, we are strong, resilient, wise through our years and experiences, and we will get through this!

In this time when we all need to stay home, social distance, wash our hands and use good common sense, let's also thank God for our families and friends and share what we mean to each other and strengthen one another through the bonds we share! Let's keep in contact through our website!

Whether you are religious or not, may these words from 2 Timothy 1:7 bring you peace and comfort:

"For God has not given us a spirit of fear, but of power and of love and of a sound mind."

May you know you are cared about, dear Classmate.

**Please note when this was originally written in a heart-felt moment, this had us only being 25 (a quarter of a century) but it now has been corrected to three-quarters of a century! We've earned and lived our 75 years!!!!

•

THE BLESSINGS OF A FRIEND

These last few months we have seen two classmates pass away and it saddens our hearts. We add another now and will be adding one more when we get information to post a tribute for him. We were blessed with special times and friendships growing up in South Gate and whether your high school friends are still here or have passed on, lets take a moment to reflect on all the fun and precious memories that you shared and what it meant to share that gift of friendship. Reach out and reconnect with those here on our website that you call friend.

"Many people will walk in and out of your life, but only true friends leave footprints in your heart." Unknown

•

Sadly, another classmate, Stan Schreier, passed away November 12, 2019.

Post a message or fond memories in his Memory Profile.

Sadly, classmate Sandy O'Neill Williams passed away October 1, 2019.

Post a remembrance or message in her In Memory Profile.

Sadly, classmate Bob Shaffer passed away October 10, 2019.

Post a tribute or remembrance in his In Memory Profile

California Celebration of Life for Bob has been cancelled.

Sadly classmate Allen Mayhew passed away August 27, 2019.

Post a tribute or remembrance in his In Memory Profile.

•

Thanks, Steve Janson, for posting this announcement after celebrating his 75th birthday...

I wanted to thank everyone who wished me a Happy Birthday. I appreciate you taking your time to do so. After 75 years and reviewing our class obituaries I become thankful for a wonderful wife of 49 years and friends. I wish you all the best this life has to offer. If you are ever in central Florida (The Villages), please give me a call. Take care and thanks again.

•

Reunion Memory Books have been mailed out to those who either attended our 55th Reunion in September or ordered a Memory Photo Book. Hope you enjoy it and it brings back special memories of a fun evening/weekend! If you don't receive it soon, please let us know! Message us on the Message Center on the website.

If you would like to receive a Memory Book but didn't order one previously, message us on the Message Center and we will contact you and then place an order for you. The Reunion Memory Book is $25.00. A Class photo and/or DVD of candid shots from the evening are $20.00 each.

•

OH WHAT A NIGHT...OUR 55TH REUNION!

The weekend began Friday afternoon with a welcoming Hospitality Suite at the Long Beach Airport Holiday Inn, hosted by Dwight and Sandy George. Classmates took advantage of extending our time together by visiting the Hospitality Suite various times throughout the weekend. Friday night's dinner at the Holiday Inn Penthouse Restaurant, saw thirty six of us dining in our own private room at the Vue--a great way to begin the weekend!

Almost 100 classmates and their spouses/guests joined us for a fabulous evening at The Grand! Oldies But Goodies played throughout the night and we enjoyed a delicious buffet dinner. The Memorabilia Room was full of pictures and momentos from our days at South Gate Junior and Senior High Schools and long-time friends reconnected throughout the evening! The photographer took individual photos of all attending and candid shots as well. We even had a mini-reunion with our grammar school classmates and a few of us danced! A 50/50 drawing saw Kay Green Gerken the lucky winner and Charles Klumpp gifted our classmates by singing, "Goodnight My Love" to end a wonderful evening!!

Sunday brunch at the Vue found over 40 of us finishing off the weekend together. Be sure to check out the pictures in our Photo Shoebox for the 55th Reunion. Sue King Ross posted some and there will be more to come!

Individual photos of those attending were taken by Reunion Photographers and a Memory Book will be mailed later, including classmates who were unable to attend but ordered a book and sent their picture. If you didn't attend the Reunion, but wish to purchase a Memory Book and have your picture included, or purchase a CD of the candid shots the photographer took, let us know by sending a message through the Contact Us link on the tab on the left of the Home Page. Memory Book is $20 and the Candid Picture CD is $20. We will get back to you to let you know the details and take your order!

We missed you, if you didn't attend, and send our best to you and yours! Go You Rams!!

•

THANK YOU, THANK YOU, THANK YOU TO THE FOLLOWING CLASSMATES FOR GENEROUSLY DONATING TO OUR 55th REUNION!

YOU ARE THE BEST!!!!

Richard Beard Mike Burke Don Brault Fred Brewer

Jim Fahnstock Dave Ganzel Steve Gray Marv Holm

Wendell Jackson Steve Janson Jerry Long

Russ Kirkpatrick Art Loya Bob Martin

Beverly Deutsch McReynolds Gary Oedekerk

John Perry Rebecca Reed Harlan Sue King Ross

Eric Schaal Paul Smith Pat Pennington Snyder

Greg Wethern Wanda Armagost Yetter

1962 Classmates, THANK YOU!!!

Just added several classmates to the list of those who have donated! We appreciate each and every one of you and donation! We are putting the money to good use and saving for future expenses.

To donate, make check payable to SGHS 1962 Class Reunion and mail to:

South Gate High School 1962 Class Reunion

PO Box 1831

Huntington Beach, CA 92647

•

We had a GREAT 51st REUNION PICNIC!!

Food was good, terrific music took us back to our era, the weather held out and it was GREAT to reconnect with "old friends!!" Check out the pictures posted in "Prior Reunions."

For those who were at the picnic, if you took pictures, be sure to post them. If you need help, let us know!

51st Reunion Picnic

An Old-Fashioned Picnic in Central Park--Huntington Beach, that is!

51st REUNION

PICNIC IN HUNTINGTON BEACH CENTRAL PARK

SUNDAY, AUGUST 25, 2013

11:30 am to 5:30 pm

1:00 to 4:00 pm

Catered Mexican Meal

COVERED PICNIC AREA RESERVED

Check out all the pictures posted in Prior Reunions!

•

What a GREAT "Golden" 50th Reunion it was!!!! More than 50 of us gathered Friday night at the Panorama Grill, Penthouse Level of the Holiday Inn, for dinner to start off the festivities and, many joined us there for breakfast the morning after the Reunion!

Saturday, from the moment you walked up to The Grand, you were immediately taken back to years gone by as Sue (King) Ross and Joe and Karen (McCoulough) Blaylock had parked their vintage cars in the circular driveway. Inside, our Class "Prodder," Diane (Curry) Brewer, and "Stalker," Judy (Dillard) Hanson, along with Joe and Karen, checked classmates in. While waiting, you could enjoy our "Memory Lane" table of wonderful memorabilia many classmates had brought to share for the evening. Not only did we have a professional photographer taking each classmate's and their guest's pictures for the Memory Book, but we had a fun photo booth for free pictures with friends the entire evening! Some of those pictures may be in our Memory Book!

The Grand Ballroom looked stunning with our school colors of red and black, with a touch of white, highlighting the glissening table centerpieces that were awarded to a lucky person seated at each table. Music from the 1960's played softly, so conversations could be heard or you had the opportunity to dance to those good old tunes! Classmates rekindled old friendships and made new ones and throughout the evening, door prizes were awarded to lucky winners. The room was alive as 227 people celebrated this once-in-a-lifetime evening!

Sue (King) Ross, our Committee Chairman and mistress of ceremonies, led us through a brief program bringing us back to our era through songs and spotlighted many of the classmates there. Our Foreign Exchange Students, Ase (Goksoyr) Hogsved and Silvano Colombano, were there! Dwight George, Richard Beard and Sue introduced our Reunion Committee and our special guests for the evening, Wanda Cairns and Susan (Cairns) Risley, Mike's mom and sister. We toasted those who have gone on before us, whose memory we hold dear, including Mike Cairns, and toasted our Winter and Summer Classes of 1962! It was a good year....it was a great evening, and it will be remembered fondly!!!

Click on "Prior Reunions," on the left tab, to see pictures of our 40th and most importantly, our 50th! Feel free to post any pictures you might have taken. And, we'd love to have you post an announcement and let us know what the evening meant to you. Click on "Post Announcement" and type your message. Don't forget to SAVE CHANGES by scrolling down to the bottom of the page.

Scroll down to read what classmates are saying....

•

I had such a good time during my two year journey communicating with the winter classmates (and a few summer classmates,too). Each time it was like my own little mini reunion. The night of the party was all about helping classmates find each other and enjoying seeing their fun as the found who they were looking for. It can't get much better than that!

Hope to see you all again soon.
Diane (Curry) Brewer

•
What a bummer!!!Was so excited waiting for the Reunion & to see the results of all the hunting & encouraging of classmates to attend & it was over in the blink of an eye.I so enjoyed talking to people when I found them & hearing their stories.Maybe I should write a book-Hmm-better not.I might get sued.I thoroughly enjoyed putting people together at the Reunion & I hope everyone had a GREAT TIME.Everyone please keep in touch.
Judy Hanson Dillard
"The Stalker"

•

Hi Everyone,

Robert and I are home in Henderson Nevada now, but full of images of the absolutely wonderful 50th class reunion celebration. Robert has been ill for quite sometime now and to be totally honest with you, I was fearful to make the trip to Long Beach just in case something happened. Well, he convinced me that HE needed to be my escort to the most exciting event of my life and that he would feel so badly if he didn't make the effort. I prayed about it and gave the burden to God to direct us. And Robert was right, it was the most exciting event and more. I can't thank the committee enough for all their hard work to make our reunion something we will remember for the rest of our lives.

Nancy (Cummings) Dawson


•

Check the new "Class BLOG"

•
STROKE: Remember the 1st Three Letters....
S. T. R.
STROKE IDENTIFICATION:

During a BBQ, a woman stumbled and took a little fall - she assured everyone that she was fine (they offered to call paramedics) ...she said she had just tripped over a brick because of her new shoes.

They got her cleaned up and got her a new plate of food. While she appeared a bit shaken up, Jane went about enjoying herself the rest of the evening.

Jane's husband called later telling everyone that his wife had been taken to the hospital - (at 6:00 PM Jane passed away.) She had suffered a stroke at the BBQ. Had they known how to identify the signs of a stroke, perhaps Jane would be with us today. Some don't die. They end up in a helpless, hopeless condition instead.

It only takes a minute to read this.

A neurologist says that if he can get to a stroke victim within 3 hours he can totally reverse the effects of a stroke...totally. He said the trick was getting a stroke recognized, diagnosed, and then getting the patient medically cared for within 3 hours, which is tough.

RECOGNIZING A STROKE

Thank God for the sense to remember the '3' steps, STR. Read and
Learn!

Sometimes symptoms of a stroke are difficult to identify. Unfortunately, the lack of awareness spells disaster. The stroke victim may suffer severe brain damage when people nearby fail to recognize the symptoms of a stroke.

Now doctors say a bystander can recognize a stroke by asking three simple questions:
S *Ask the individual to SMILE.

T *Ask the person to TALK and SPEAK A
SIMPLE SENTENCE (Coherently)
(i.e. Chicken Soup)

R *Ask him or her to RAISE BOTH ARMS.

If he or she has trouble with ANY ONE of these tasks, call emergency number immediately and describe the symptoms to the dispatcher.


New Sign of a Stroke --------
Stick out Your Tongue!

NOTE: Another 'sign' of a stroke is this: Ask the person to 'stick' out his tongue. If the tongue is
'crooked', if it goes to one side or the other that is also an indication of a stroke.

A cardiologist says if everyone who gets this e-mail sends it to 10 people; you can bet that at least one life will be saved.
scroll down ...

---
Hey...you're new!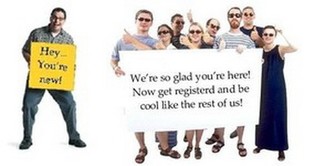 ---
---
Update your profile, we NEED your Photos.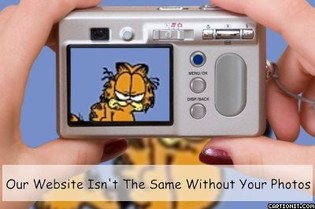 or create a gallery in Our Photo Shoebox
---
---
---
---
South Gate High School Class of 1962 Website Disclaimer Notice

About Using This Website
By using this website you are accepting all the terms of this disclaimer notice. If you do not agree with anything in this notice you should not use this website.
Warranties and Liability
While every effort is made to ensure that the content of this website is accurate, the website is provided "as is" and (South Gate High School Class of 1962 and all other classes, including Guest Members) make no representations or warranties in relation to the accuracy or completeness of the information found on it. While the content of this site is provided in good faith, we do not warrant that the information will be kept up to date, be true and not misleading, or that this site will always (or ever) be available for use.
We do not warrant that the servers that make this website available will be error, virus or bug free and you accept that it is your responsibility to make adequate provision for protection against such threats. We recommend scanning any files before downloading.
Nothing on this website should be taken to constitute professional advice or a formal recommendation and we exclude all representations and warranties relating to the content and use of this site.
In no event will [South Gate High School Class of 1962 or any other graduating class, including all guest members] be liable for any incidental, indirect, consequential or special damages of any kind, or any damages whatsoever, including, without limitation, those resulting from loss of profit, loss of contracts, goodwill, data, information, income, anticipated savings or business relationships, whether or not advised of the possibility of such damage, arising out of or in connection with the use of this website or any linked websites.
Exceptions
Nothing in this disclaimer notice excludes or limits any warranty implied by law for death, fraud, personal injury through negligence, or anything else which it would not be lawful for (South Gate High School Class of 1962 as well as all other graduating class years including all Guest Members) to exclude.
Licence To Use This Website
By using this website you agree to the exclusions and limitations of liability stated above and accept them as reasonable. Do not use this website if you do not agree that they are reasonable.
If any of the points in this disclaimer notice are found to be unenforceable under applicable law, that will have no bearing on the enforceability of the rest of the disclaimer notice.
Material on this website, including text and images, is protected by copyright law and is copyright to the respective owners unless credited otherwise. It may not be copied, reproduced, republished, downloaded, posted, broadcast or transmitted in any way except for your own personal, non-commercial use.
Prior written consent of the copyright holder must be obtained for any other use of material. (for artist sites): Copyright of all images on this site remains with the artist or copyright owner at all times.
No part of this site may be distributed or copied for any commercial purpose or financial gain.
All intellectual property rights in relation to this website are reserved and owned by Classcreator.
Links to Other websites and Information
Links to other websites are provided for the convenience of users. We are unable to provide any warranty regarding the accuracy or completeness of the content of such sites, or the reliability, quality or effectiveness of any information provided through external websites. A link to an external site does not imply an endorsement of the views, information or products provided or held by such websites.
Law and Jurisdiction
This disclaimer notice shall be interpreted and governed by English law, and any disputes in relation to it are subject to the jurisdiction of the courts in the USA.
Variations
We reserve the right to revise and amend this disclaimer notice from time to time and any revised version will be deemed to be applicable from the first date of publication on this website.
About Us
This is the South Gate High School Class of 1962 and all other graduating years, including all Guest Members website.
We can be reached at:
Site Administrator
This web site is not affiliated with South Gate High School or their affiliates
The views on this website are solely to inform and educate they are not the views of South Gate High School, SGHS Class of 1962 members or any other SGHS graduation year members including all Guest Members.
The information herein is not that of the Classcreator system or their affiliates.
Please take a moment to read the above disclaimer and site rules
By using this website you are accepting all the terms of the disclaimer notice.
This website is owned by (Classcreator)
PRIVACY NOTICE: All contact information (address, phone number, e-mail address) entered into this website will be kept confidential. It will not be shared or distributed. Your contact information is private: your street address, e-mail address, and phone number cannot be seen by the classmates unless you grant permission on your Profile. When someone clicks on your name, the only contact information they will see is your city and state and whatever information about yourself you choose to put on your Profile. Unless you explicitly grant your permission, your email address is not visible, although an email can be sent to you using the contact box at the bottom of your Profile page.
Email notifications from this web site: For those of you with spam blocking or email filtering capabilities, please add noreply@classcreator.net and reunion@southgate.org to your email account as a safe sender in order to receive email communication from this web site. We do not want to receive "bounce back" emails and don't want you to miss receiving emails from other classmates! :)
NOTE for South Gate classmates using @aol.com e-mail addresses: aol.com has decided that classmate communications from this website are SPAM. If you only have aol.com as your primary e-mail contact, you may not be receiving notices from the website. I recommend you get a secondary e-mail address (perhaps from gmail.com, it's FREE!) and then if you want, you could set the gmail.com account to forward to your aol.com e-mail address. Your secondary e-mail address can be set up on the EDIT CONTACT INFO page.
South Gate Senior High School
Winter Class of 1962 - Summer Class of 1962
Both the Winter and Summer Classes of 1962 have joined forces, again, to plan a memorable and successful 50th Reunion! The Reunion Committee, made up of class members from both classes, has been meeting to coordinate efforts to contact class members, choose a date and site for the event, and get the word out that we are reconnecting with classmates and friends to rekindle memories and celebrate!
·

This is our OWN WEBSITE!! There is no cost to join and WHATEVER INFORMATION YOU WANT TO SHARE is available ONLY to our class members.
·

Log in and create a profile. You can even include a photo or two!
·

Check out some of your friends and see if they have registered. If not, and you know their email address or any other info, let us know.
·

As classmates set up their profiles, catch up on their life since graduation and get in touch with them through our website--better than Facebook or Classmates.com.
·

Start to plan to attend the Reunion!
SATURDAY, AUGUST 25, 2012
Looking forward to our celebration of the "good old days at South Gate High!"
---
---